EY Beams won the 4th Division title in an exciting finish to the season. Needing a win in their last game to be champions they were held to a 2-2 tie by Rajdhani Rhinos. This left the door open for Jubentus FC to overtake them but they fell to a 1-0 defeat against Skyworks Skyblues.
These 2 games were typical of a tight division in which only 7 points divided the top 5 teams.
This was the Beams second trophy in the OASC after they won Division 4 in 2011.
Men Division 4
| # | Team | GP | W | T | L | GF | GA | +/- | Pts |
| --- | --- | --- | --- | --- | --- | --- | --- | --- | --- |
| 1. | EY Beams | 14 | 8 | 3 | 3 | 65 | 46 | 19 | 27 |
| 2. | Jubentus FC | 14 | 8 | 1 | 5 | 52 | 35 | 17 | 25 |
| 3. | Rajdhani Rhinos | 14 | 7 | 2 | 5 | 57 | 36 | 21 | 23 |
| 4. | Syntronic Manar | 14 | 7 | 2 | 5 | 43 | 38 | 5 | 23 |
| 5. | Skyworks Skyblues | 14 | 6 | 2 | 6 | 46 | 40 | 6 | 20 |
| 6. | GDMS Cyclones | 14 | 5 | 1 | 8 | 40 | 37 | 3 | 16 |
| 7. | Nokia Eagles | 14 | 5 | 1 | 8 | 33 | 60 | -27 | 16 |
| 8. | JDS Predators | 14 | 4 | 0 | 10 | 33 | 77 | -44 | 12 |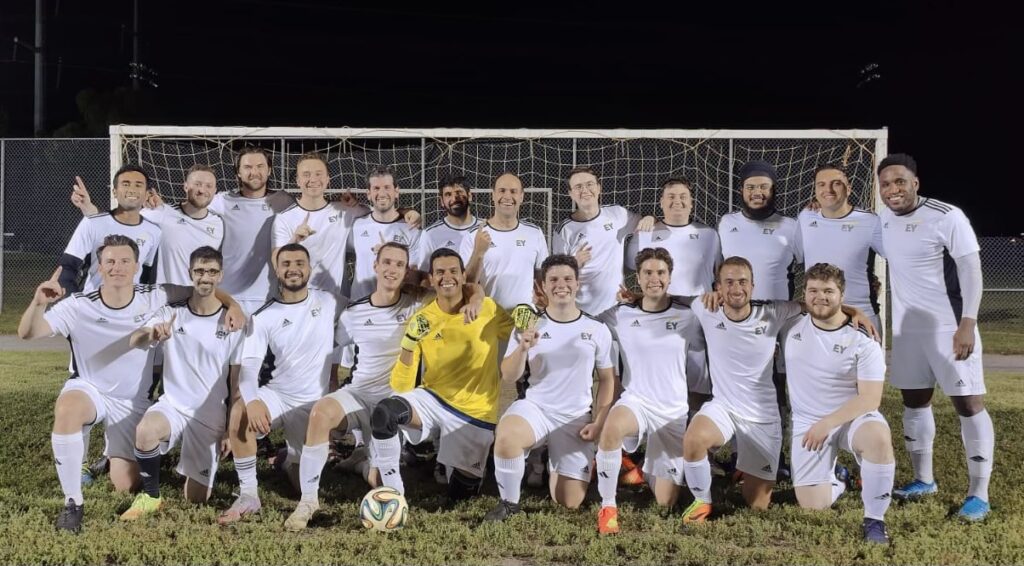 EY Beams after their final game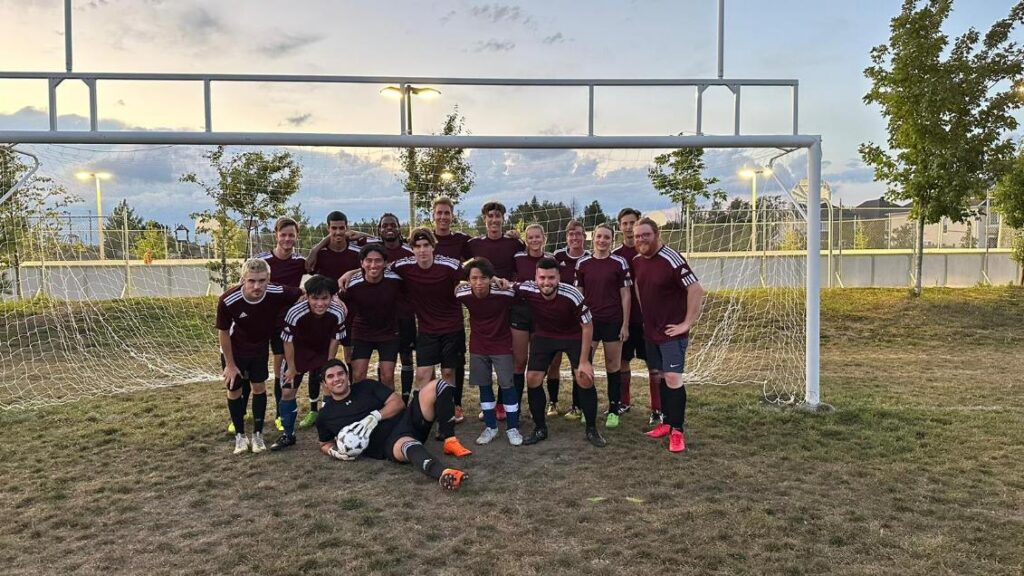 Jubentus FC finished runners up in their first season in the OASC