The Ottawa Adult Soccer Club and Atlético Ottawa are pleased to announce a renewal of their partnership which was successfully launched in 2021.

This year's agreement sees the OASC purchasing over 400 tickets for the Atlético Ottawa match against FC Forge on Saturday May 27th at TD Place. These tickets will be distributed to each OASC team with the 11 a side teams receiving 10 tickets each and the 7 a side teams 7 each. Teams may purchase additional tickets if they require them.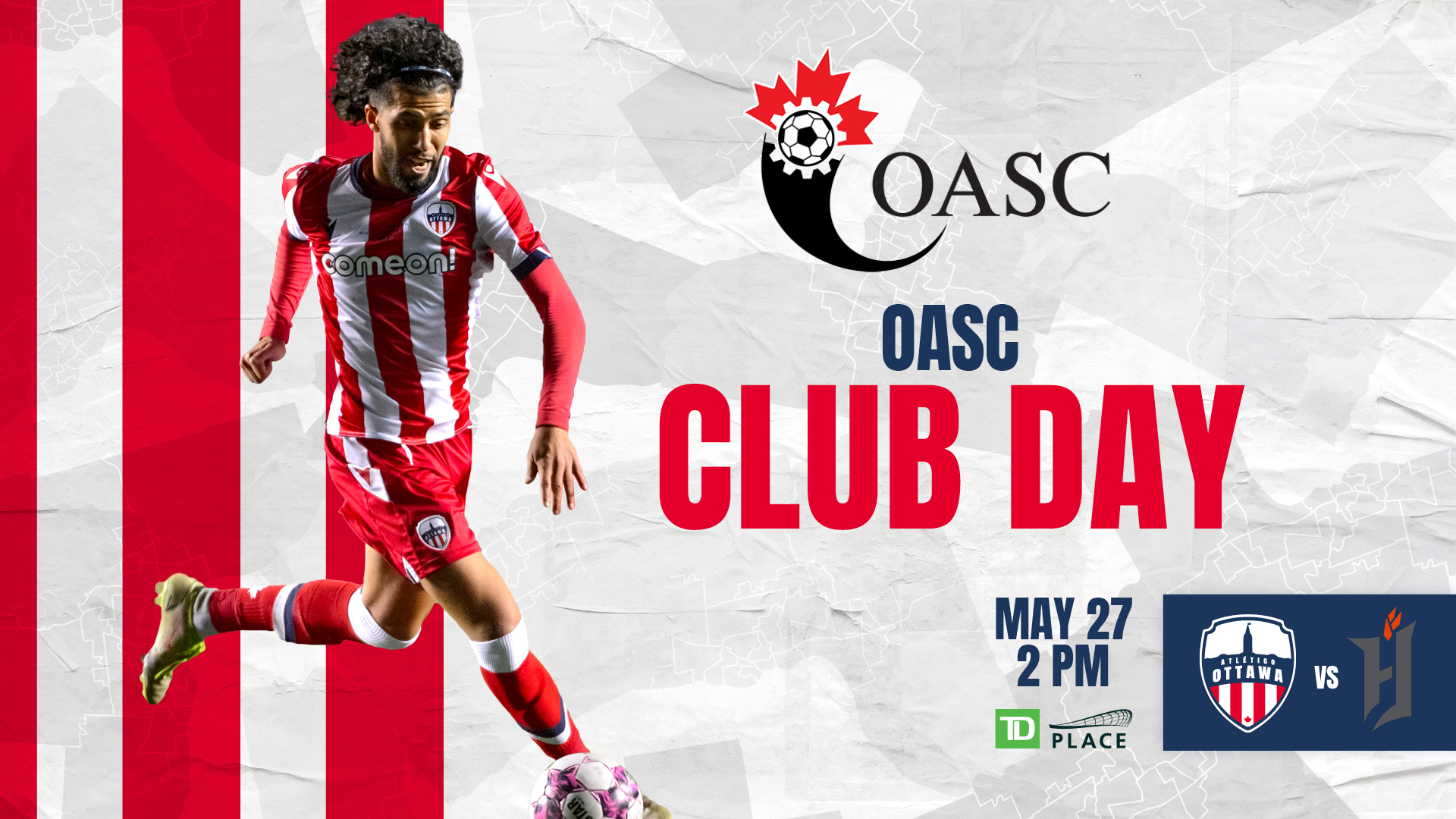 The OASC will also advertise the Atlético Ottawa matches on their website and social media platforms.

In return Atlético Ottawa will offer OASC players and friends the option to purchase match tickets at reduced prices for all 2023 Canadian Premier League matches at TD Place. The discounted tickets can be purchased through a portal on the OASC website.

In addition to the discounted ticket offer, Atlético Ottawa has donated 6 Club Section season tickets to the OASC. The OASC Board of Directors has decided that these tickets will be distributed to those team managers who used the Early Bird promotion to enter their team into the OASC for the 2023 season.

OASC President Tim Baigent was pleased with the announcement. "This is a winning partnership that benefits both clubs. We are delighted that Atlético Ottawa have decided to continue partnering with the Ottawa Adult Soccer Club"
Max Rosen, Director of Business Development with Atlético Ottawa is delighted to continue working with the OASC on the partnership. "We are excited to continue our successful partnership with the Ottawa Adult Soccer Club. The club has an excellent reputation and truly understands the value of supporting the local professional club. We look forward to seeing many OASC members at our home matches this season!"