Warren FC clinched the Division 2 title with an undefeated season. Their 11 wins and 3 ties saw them comfortably win the division by 10 points.
This was Warren's 2nd season in the league and comes after last years 6th place in Division 2.
Warren now have the opportunity to add the Challenge Cup to their trophy cabinet as they take on GDMS Gunners in the final on September 7th.
SGS finished runners up for the 2nd season in a row despite losing their last game of the season. Blue Lock FC could have over taken them but they also lost their last game and so they had to settle for 3rd in their first season in the league.
Mohamad Maadarani of Ashba7 MG picked up the top goal scorers trophy with 13 goals.
Adam Myers of Warren FC wins the goal keeper award for his 3 shut outs and only 13 goals conceded.
Men Division 2
| | | | | | | | | | |
| --- | --- | --- | --- | --- | --- | --- | --- | --- | --- |
| | Team | GP | W | T | L | GF | GA | +/- | Pts |
| 1 | Warren FC | 14 | 11 | 3 | 0 | 36 | 13 | 23 | 36 |
| 2 | SGS | 14 | 8 | 2 | 4 | 36 | 26 | 10 | 26 |
| 3 | Blue Lock FC | 14 | 8 | 1 | 5 | 33 | 26 | 7 | 25 |
| 4 | Nokia Scorpions | 14 | 6 | 1 | 7 | 46 | 36 | 10 | 19 |
| 5 | Ashba7 MG | 14 | 5 | 4 | 5 | 28 | 28 | 0 | 19 |
| 6 | AAA Exports | 14 | 5 | 4 | 5 | 36 | 40 | -4 | 19 |
| 7 | Shirleys Bay United | 14 | 2 | 3 | 9 | 19 | 38 | -19 | 9 |
| 8 | Boldradius FC | 14 | 2 | 0 | 12 | 24 | 51 | -27 | 6 |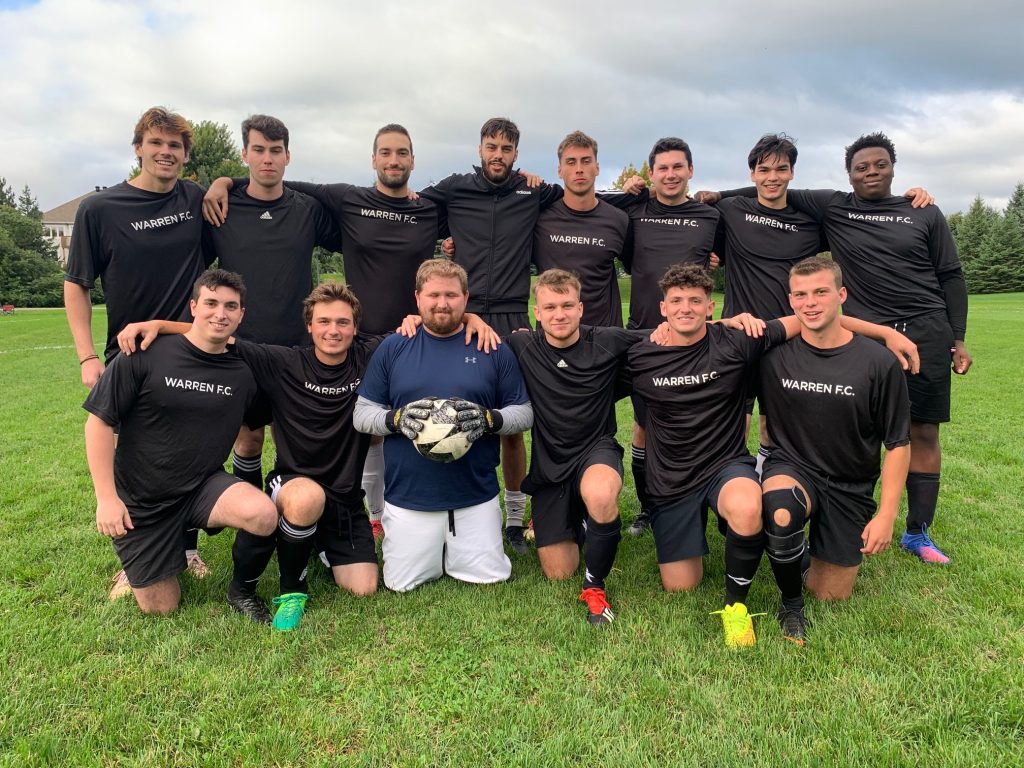 Warren won the Division 2 championship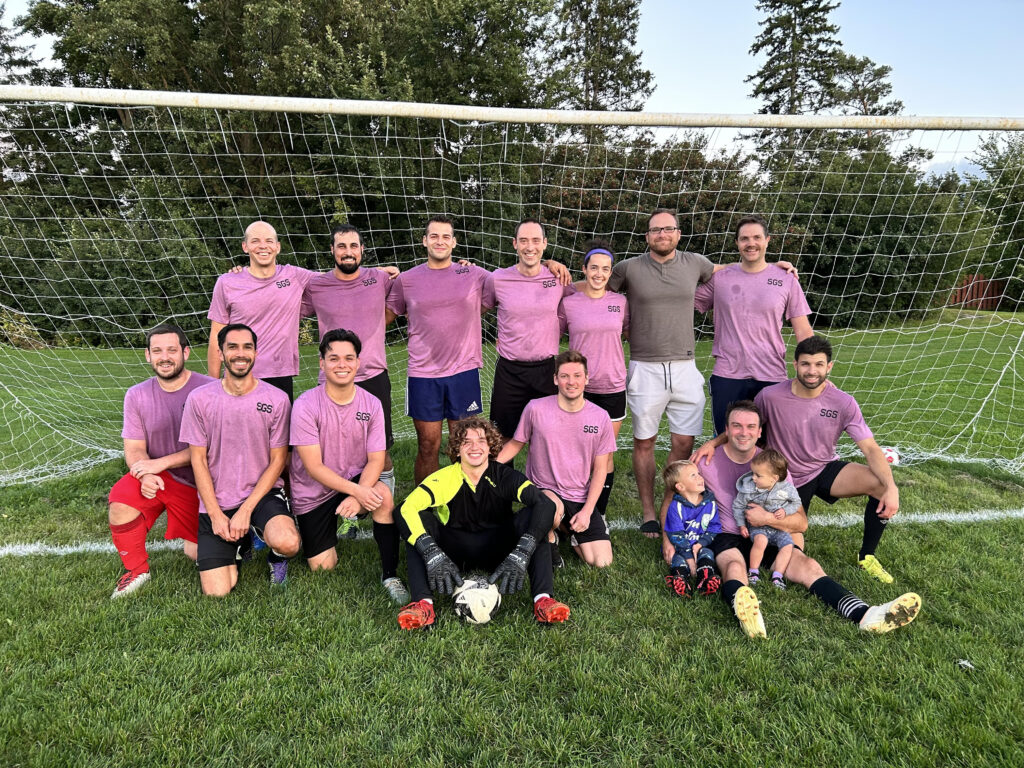 SGS finished as runners up for the 2nd year in a row